Submitted by admin on Wed, 12/14/2011 - 22:44
The New Warrior Training Adventure: A life-changing 48 hour experience brought to you by the ManKind Project, an international nonprofit organization.
WHAT IS IT: The New Warrior Training Adventure is a challenging real time hero's journey. It's safe, supportive and cutting edge. It is not a retreat, a conference or a workshop. It is unlike anything you've done before. Many men say that this experience is turning point in their lives, an event that marks the beginning of a new way of being in the world.
HOW LONG IS IT: Exact times vary, but 5 PM FRIDAY until 4 PM SUNDAY is usual.
WHAT YOU WILL GET: You'll get more than you're willing to hope for: purpose, passion, vibrancy, joy, healing, connection to self, new energy, clarity, power, freedom, understanding, brotherhood, trust. Over 64,000 men have now taken this journey, and every man's experience has been unique.
WHAT DOES IT COST: Prices vary according to location, average is $675 US (CAD$650, FR €520, AUD$985, ZAR3800, DE €600, NZD$795, UK £595). This includes all accommodations, meals and materials. Financial assistance and payment plans are often available. Prices subject to change, please contact a local community for specific event information.
WHO RUNS IT: The ManKind Project. We are a 34 year-old brotherhood of nonprofit organizations around the world with a proven track-record of helping men grow, serve, and build community. We want your life to be all that you want it to be. We want you to be healthy in mind, body, and spirit, to feel valuable and powerful as a mature man in the world. We want a culture that is safe, supportive and vibrant for our spouses, partners, families, kids and grand-kids. If you want that too, join us for a transformative experience - this training will have a profound impact on you and all those you care about.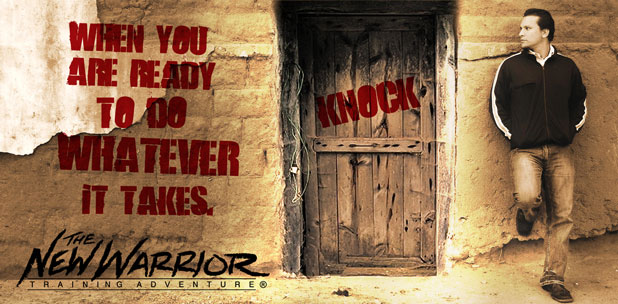 The New Warrior Training Adventure is a singular type of life affirming event, honoring the best in what men have to offer the planet. We are only able to recognize the powerful brilliance of men because we are willing to look at, and take full responsibility for, the pain we are also capable of creating ... and suffering. This is the paradox of modern masculinity, and it is a lesson we are dedicated to learning and teaching.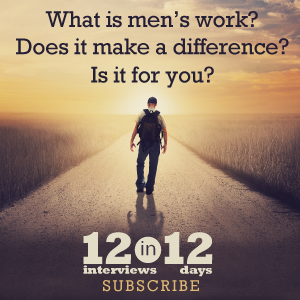 The New Warrior Training Adventure is a modern male initiation and self-examination. We believe that this is crucial to the development of a healthy and mature male self, no matter how old a man is. It is the "hero's journey" of classical literature and myth that has nearly disappeared in modern culture. We ask men to stop living vicariously through movies, television, addictions and distractions and step up into their own adventure - in real time and surrounded by other men.
At the NWTA:
The Benefits of Risk
You'll experience a level of energy, a quality of masculinity, a deep sense of safety, joy and laughter, anger and fear, physical challenge, and a connection to life's mystery that we can't explain to you, no matter how hard we try.
You'll have the opportunity to look with fearless honesty at the life you've created, and make choices about what you want to keep, what you want to expand, and what you want to let go of.
You'll discover your unique connection to manhood, explore a new way of understanding masculinity, and step fully into the man you envision yourself to be.
Intention and commitment - What we practice and why.
Emotional Authenticity - Because we believe in honesty and wholeness ... we practice emotional intelligence and self-awareness.
Personal Responsibility - Because we value integrity and accountability ... we take 100% responsibility for our feelings, and we own the impacts - both positive and negative - of our choices and actions.
Leadership Mastery - Because we believe that role models change lives ... we practice highly principled personal, interpersonal, and group leadership.
Empowered Mission - Because we value generosity, service, and connection to spirit ... we explore and live from our deepest purpose.
Supportive Community - Because we care for ourselves and the generations to come ... we create a place for men from all walks of life to learn and teach in a safe, respectful, challenging, and inclusive peer-network.

View the full Training Calendar